There are a few magical combinations out there that most of the epicurean world loves - raspberry and white chocolate, apple and cinnamon, tomato and basil, mango/pineapple/guava/watermelon and salt/chilli powder/chaat masala, peanut butter and jelly, strawberry and aceto balsamico, caramel and sea salt ... You get the drift. In fact, Mashable has a neat listing of a 100 such food pairings that are so legen-waitforit-dary!
Some of my favorite food pairings involve a surprisingly commonplace herb. This little herb marries wonderfully with chocolate, strawberry, cucumber, and lemon, among others. In my humble opinion, a sprig of mint brings in a shot of magic to many a dish and elevates it to another level. For instance, something just clicks, when one introduces mint to chocolate. Just adding a touch of mint, transports a simple dessert to realms far, far away. To summarize this soliloquy on a sprig of mint, it is the chocolatier's (not that I am one) equivalent of rocket fuel. Period.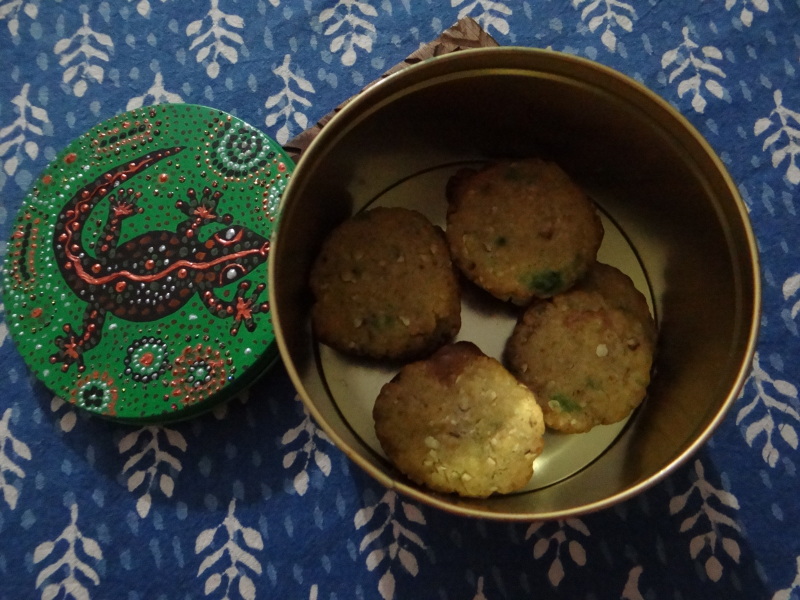 It ought to come as no surprise that when yours truly started an organic kitchen garden, spearmint (pudina in Hindi) and peppermint were the first saplings acquired. They also turned out to be the most persnickety of plants for the newbie gardener. I was heartbroken, when upon returning from a short trip, I found my babies shrivelled up and knocking on death's door. Despite my best efforts and frantic damage control (read TLC), they were simply not to be. Lesson learnt - nurturing life and a nomadic lifestyle do not go hand-in-hand.
Anyway, I did use some of the mint from the garden in my cooking during their short life in my balcony, with ever increasing excitement too. The first thing off my mint bucketlist was pudina paratha. And since that was a rollicking success, I decided to ditch low-hanging fruit and decided it was time to get the big guns out. The festive season was right around the corner and since my mother-in-law and sister are both just as bat-crap-crazy about mint and chocolate as I am, I decide to bake them a ton of mint and chocolate chip cookies. But a trial run was in order and the perfect opportunity presented itself in the form of a couple of visiting foodie friends, the first half of whom was a life saver for me during my time in the field. And, considering I was offered the right fixes at the right times, I decided to show my gratitude by making them guinea pigs for the aforementioned cookies.
The first batch of about 50 sinful mint and chocolate-chip cookies were polished off in a single weekend. Not a crumb was left of the second batch I baked in the middle of the week, and I ended up having to whip up a third batch in under a week to gift my mint-loving family. So for posterity, here's the recipe for every mint-lover's fantasy: