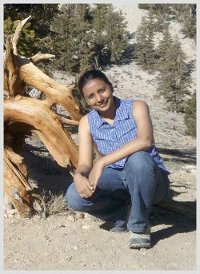 I am an engineer-turned-ecologist and my research involves applying quantitative tools to visualize and analyze scientific data. I am a data geek who likes to study wildlife and animal behavior. I started my PhD in Organismic and Evolutionary Biology at the University of Massachusetts at Amherst in Fall 2017 and am working on modeling terrestrial vertebrate communities while incorporating species interactions.
I am an alumna of the Post Graduate Programme in Wildlife Biology and Conservation offered by the National Center for Biological Sciences (NCBS) and Wildlife Conservation Society - India, where I learnt to combine my love for field work and ecology with quantitative tools. My Master's thesis involved identifying the determinants of distribution and landscape use of sympatric carnivores, as well as intra-guild interactions between them, with canids as my model system. My advisors were Abi Tamim Vanak from ATREE and Vishwesha Guttal from IISc.
My primary interests are community ecology and ecological interactions -- prey-predator, intra-guild, plant-animal and human-wildlife. I am also interested in wildlife assemblages in both human-dominated and human-modified landscapes, with a soft-spot for semi-arid, arid, and grassland ecosystems.
For up-to-date information on my global birding activity, check my eBird profile page.
News: