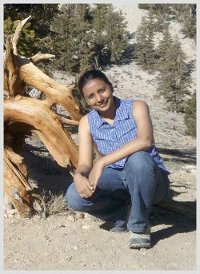 I am an engineer-turned-ecologist and my research involves applying quantitative tools to visualize and analyze scientific data. I am a data geek who likes to study wildlife and animal behavior. I'm a PhD candidate in Organismic and Evolutionary Biology at the University of Massachusetts at Amherst, working on modeling terrestrial vertebrate communities while incorporating species interactions.
I am an alumna of the Post Graduate Programme in Wildlife Biology and Conservation offered by the National Center for Biological Sciences (NCBS) and Wildlife Conservation Society - India, where I learnt to combine my love for field work and ecology with quantitative tools. My Master's thesis involved identifying the determinants of distribution and landscape use of sympatric carnivores, as well as intra-guild interactions between them, with canids as my model system. My advisors were Abi Tamim Vanak from ATREE and Vishwesha Guttal from IISc.
My primary interests are community ecology and ecological interactions -- prey-predator, intra-guild, plant-animal and human-wildlife. I am also interested in wildlife assemblages in both human-dominated and human-modified landscapes, with a soft-spot for semi-arid, arid, and grassland ecosystems.
I was diagnosed with cancer towards the end of 2013. The Barbet's Lullaby chronicles some of my experiences and emotions before and during the treatment. As of 2015, I'm in remission, having successfully finished treatment, and just as importantly, I'm back doing what I love!
For up-to-date information on my global birding activity, check my eBird profile page.
News:
2019 - I've been awarded the UMass Natural History Collections Grant and OEB Research Grant to conduct a pilot field study on carnivore community dynamics in Kasanka National Park, Zambia.
2019 - The ViXeN paper was a finalist for this year's Robert May Prize instituted by Methods in Ecology and Evolution.
2019 - The Biology of Booze ft. Tequila has been published in That's Life[Science].
2018 - My curated shortfilm made entirely of camera trap videos from my MSc thesis research on carnivores in Kutch has been published as a minipost titled Critter Candid Cam in That's Life[Science].
2018 - My article on species interactions titled You Scratch My Back and I'll Scratch Yours has been published in That's Life[Science].
2018 - The Field Secrets blog has featured this post on my time in the field after cancer.
2018 - I've been awarded a Diversity Scholarship to attend the Scientific Computing with Python (SciPy) conference at Austin, TX in July 2018.
2018 - My research was showcased as part of the Pipettes & Paintbrushes exhibit, a collaboration between scientists and artists, organized by That's Life Science. My artist collaborator, Michelle Chen, wrote a lovely poem called Whiteout and made a painting titled Data Flurry.
2017 - The paper on ViXeN (software for managing multimedia data) has been published in Methods in Ecology and Evolution.
2017 - Field stories and folktales from Kutch titled A Salt County Almanac was published in the September 2017 edition of Saevus magazine.
2017 - My essay, Stories in the Sand (Pg 6 of the souvenir booklet), featuring field stories from Kutch, was one of the winners of UNESCO C2C's Nature Writers Competition 2017. The prize included an opportunity to be a part, all expenses paid, of the two-venue event "Celebrating Natural Heritage: In Literature, Arts, and Culture" held at the Wildlife Institute of India in Dehradun and the spectacularly beautiful Great Himalayan National Park.
2016 - This article on birding near the Powai Lake in Mumbai was selected as one of the two best entries for the M. Krishnan Memorial Nature Writing Award 2016. (In the media)
2014 - A version of this essay on the wildlife of the Andaman Islands, titled The Restaurant at the Edge of the Reef, made it to the shortlist of the M. Krishnan Memorial Nature Writing Award 2014 but did not win.
2012 - I got Expedia's Travel Writing Award in 2012 for this post about camping in the Death Valley and the prize included an all-expenses paid trip to the UK. Their official blog contains travel updates from me and the other winning travel bloggers.