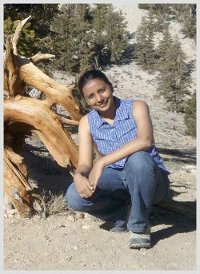 I am a computer-scientist-turned-ecologist and my research involves applying quantitative tools to visualize and analyze scientific data. I am a data geek who likes to study wildlife and animal behavior. I enjoy working on problems that have a scientific context, and involve both field work and theory. I am a graduate student in Wildlife Biology and Conservation at the National Center for Biological Sciences (NCBS) where I am learning to combine my love for field work and ecology with quantitative tools.
My current research involves identifying the determinants of distribution and landscape use of sympatric carnivores, as well as intra-guild interactions between them, with canids as my model system. My primary interests are community ecology and ecological interactions -- prey-predator, intra-guild, plant-animal and human-wildlife. I am also interested in wildlife assemblages in both human-dominated and human-modified landscapes, with a soft-spot for semi-arid, arid, and grassland ecosystems.
Recent News:
I was diagnosed with cancer towards the end of 2013. The Barbet's Lullaby chronicles some of my experiences and emotions before and during the treatment. As of 2015, I'm in remission, having successfully finished treatment, and just as importantly, I'm back doing what I love!