2021
Successfully defended my PhD! PhDone!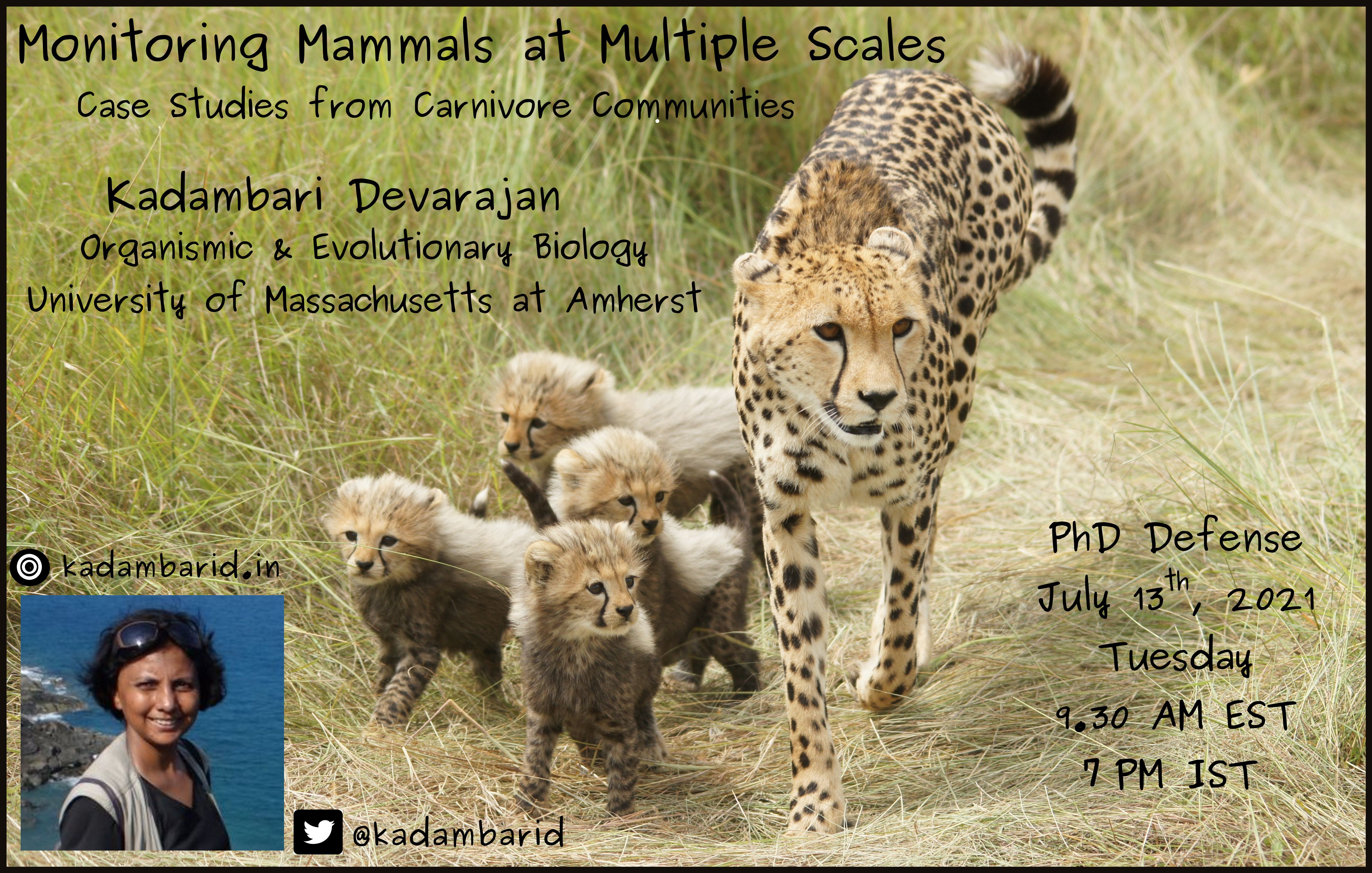 PhD defense on the calendar!

2020

Kadambari Devarajan, Toni Lyn Morelli, & Simone Tenan (2020), "Multi-species Occupancy Models - Review, Roadmap, and Recommendations", Ecography. (News: The Wildlife Society, USGS; Press Release: UMass News Office; Science News Aggregators: Science Daily, EurekAlert, Bioengineer.org, Phys.org)
2019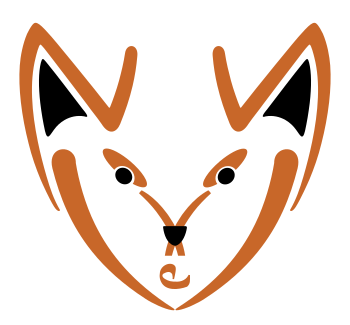 2018
2017
The paper on ViXeN (software for managing multimedia data) has been published in Methods in Ecology and Evolution. (Blog post in the MEE blog)
Field stories and folktales from Kutch titled A Salt County Almanac was published in the September 2017 edition of Saevus magazine.
My essay, Stories in the Sand (Pg 6 of the souvenir booklet), featuring field stories from Kutch, was one of the winners of UNESCO C2C's Nature Writers Competition 2017. The prize included an opportunity to be a part, all expenses paid, of the two-venue event "Celebrating Natural Heritage: In Literature, Arts, and Culture" held at the Wildlife Institute of India in Dehradun and the spectacularly beautiful Great Himalayan National Park.
Pre-2016