"...deals the cards to find the answer
The sacred geometry of chance
The hidden law of a probable outcome
The numbers lead a dance"
-- Sting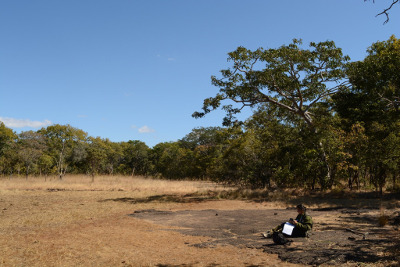 ---
I am an engineer-turned-ecologist (computer-scientist-turned-conservation-biologist, if you will) and my research involves applying quantitative tools to visualize and analyze scientific data. I'm fascinated by the sheer diversity of organisms on earth, how these organisms interact with each other, and how these interactions affect where they are found. I'm interested in how species are distributed in space and time, and how their interactions influence them at different levels - individual, population, community, ecosystem.
For my PhD in organismic and evolutionary biology at UMass, I worked on modeling wildlife communities with a focus on monitoring vertebrates. My PhD research focused on the effects of global change and species interactions on carnivore communities at multiple scales. At local scales, I investigated the abiotic and biotic drivers of carnivore community dynamics using a field study in a protected area in Zambia.
---
---
---
---