"...deals the cards to find the answer
The sacred geometry of chance
The hidden law of a probable outcome
The numbers lead a dance"
-- Sting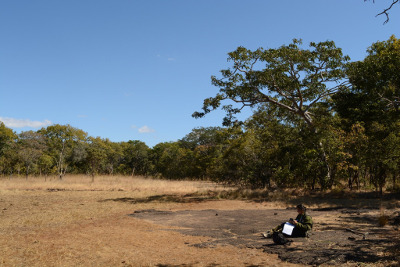 ---
I am an engineer-turned-ecologist (computer-scientist-turned-conservation-biologist, if you will) and my research involves applying quantitative tools to visualize and analyze scientific data. I'm fascinated by the sheer diversity of organisms on earth, how these organisms interact with each other, and how these interactions affect where they are found. I'm interested in how species are distributed in space and time, and how their interactions influence them at different levels - individual, population, community, ecosystem.
For my PhD in organismic and evolutionary biology at UMass, I worked on modeling wildlife communities with a focus on monitoring vertebrates. My PhD research focused on the effects of global change and species interactions on carnivore communities at multiple scales. At local scales, I investigated the abiotic and biotic drivers of carnivore community dynamics using a field study in a protected area in Zambia.
Community Ecology
---
---
---
---
Spatial Ecology
Field site: NCBS, Bengaluru and IIT Madras, Chennai (India)
I worked on a term paper for an invertebrate ecology course on the factors influencing the structure and arrangement of weaver ant nests in trees. With encouragement from the course instructor, I was able to convert an assignment into a journal publication.
Collaborators - Krushnamegh Kunte
Publications
Kadambari Devarajan (2016), "The Antsy Social Network: Determinants of Nest Structure and Arrangement in Asian Weaver Ants", PLoS ONE 11(6): e0156681. (Online, PDF 24.6MB)
---
Justice, Equity, Diversity, and Inclusion (JEDI)
I am part of several initiatives working towards enhancing diversity, equity, inclusion, and justice (DEIJ) at various levels. I compile and maintain a spreadsheet of DEIJ resources (articles, peer-reviewed publications, podcasts, videos, blog posts). I worked with Paige Warren and Craig Albertson to set up the UMass OEB DEIJ mission statement and resources page (OEB DEIJ Action Plan and slide deck of the DEIJ initiatives update). I initiated a weekly compilation of DEIJ-related events, media, articles, talks, and workshops called JEDI Journal that was shared with the OEB community that has been collated and archived on the OEB DEIJ page. As part of the UMass ECo DEI committee for 2020-21, I helped develop the ECo Anti-racism Action Plan and organize the ECo DEI Forum 2021.

(2020-21) | UMass Organismic & Evolutionary Biology (OEB) program's inaugural Justice, Equity, Diversity, and Inclusion (JEDI) Fellow
(2020-21) | UMass Department of Environmental Conservation (ECo) Diversity, Equity, and Inclusion (DEI) Committee graduate student representative
(2021-) | Smith College Kahn Fellow - "The Notorious RCG: Race, Class, and Gender in STEM"
(2019-20) | UMass Graduate Women in STEM (GWIS) - Diversity & Inclusion Co-Chair
(2018-21) | UMass BRiDGE - OEB program representative
Publications & Presentations
---
Software
ViXeN : View eXtract and aNnotate media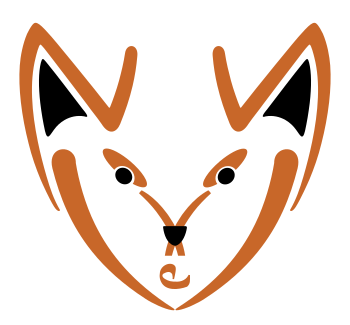 ViXeN is a simple tool to facilitate easily viewing, adding, and annotating metadata associated with media. ViXeN has been designed primarily to assist field biologists with managing the large amount of media they collect in a minimally intrusive manner. ViXeN is a special, customizable file browser with which one may view and edit metadata associated with media files like videos, images and audio.
It was designed and developed by Prabhu Ramachandran and me.
The documentation for ViXeN can be found on vixen.readthedocs.io. If you have any questions or are having any problems with ViXeN, please email or post your questions on the vixen-users mailing list.
Publication: