I live inside the IIT Bombay campus. And, consider myself privileged to stay there - a little haven within the bustling metropolis of Mumbai, a tiny island (metaphorically speaking) that is cut off from the city's concrete jungle, fumes, pollution, famed commutes, and crowds. It is nicely ensconced between the breathtaking (and crocodile infested) Powai lake on one side and a hillock worthy of picnics on the other. What's more, it shares borders with the Sanjay Gandhi National Park - one that the numerous residents of the park frequently disregard! There are even notices warning folks to not venture into certain areas that are prone to, say, a stray leopard that wandered in from its home adjoining the campus :) During the rains, tracts transform into mini rainforests - replete with Rhesus Macaques and Grey Hornbills.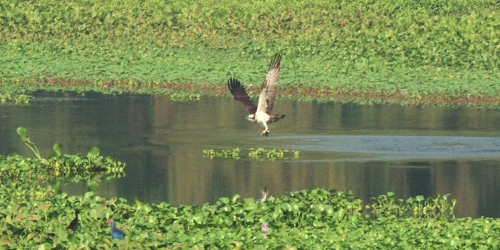 Mumbai itself is a rather interesting city. It sits jutting into the Arabian Sea, which will explain the high humidity of the region, and thanks to the undulating terrain and heavy monsoons plays host to a good variety of fauna. One can find many hills worthy of treks, ranging from the easy to those that are considered precursors to Himalayan expeditions, many within an hour's drive from the city. During the monsoon, the suburbs don a green blanket, and waterfalls erupt out of any rock possible. The 400 or so forts in the vicinity (right upto the Konkan coast in Goa), many built by Chhatrapati Shivaji, are good places to go on treks (and get a taste of history and folklore). The monsoon is considered a good time of the year to go trekking, especially since the rain is a refreshing drizzle when compared to the sultry humidity of the other significant portion of the year - summer. Adventure sports have also been gaining momentum in the area - and for the adventurous, waterfall rappelling during the monsoon should be a definite try. One does everything one does in the 'usual' rappelling, with the addition of going down a waterfall, frequently WHILE it is raining! The adrenaline rush of going down a 150 ft waterfall while it's pouring cats and dogs, and savoring the view from the middle, is heady! The combination of the sea coast with hills and forests ensures good resident and migrant populations of avifauna. Water birds, waders, forest dwellers, etc., can all be found in or near the city.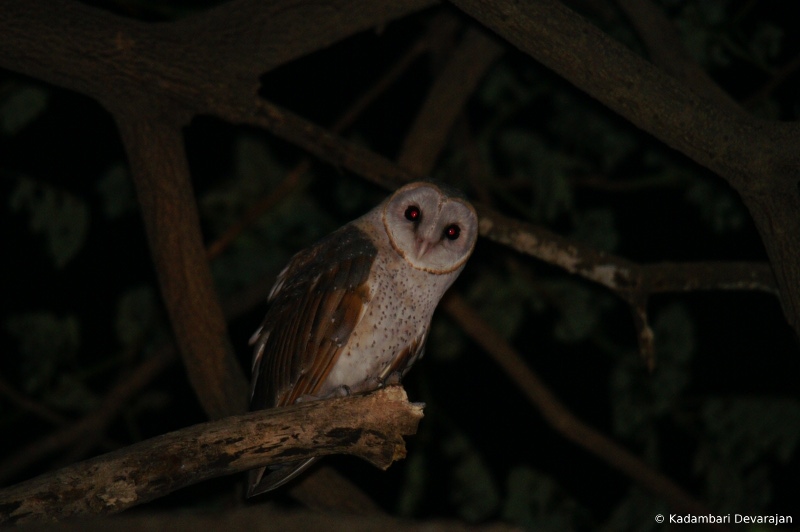 Mammals that I have seen in the campus include: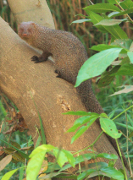 Mongoose, Indian Grey (Herpestes edwardsii)

Flying Fox, Indian (Pteropus giganteus)

Langur, Gray (Semnopithecus entellus)

Macaque, Rhesus (Macaca mulatta)

Mongoose, Ruddy (Herpestes smithii)

Pangolin, Indian (Manis crassicaudata)

Rat, Brown (Rattus norvegicus)

Rat, Lesser Bandicoot (Bandicota bengalensis)

Squirrel, Three-striped Palm (Funambulus palmaram)
Reptiles seen include:
Bengal Monitor Lizard (Varanus bengalensis)

Garden Calotes (Calotes versicolor)

Marsh Crocodile (Crocodylus palustris)

Green Vine Snake (Ahaetulla nasuta)

Rat Snake (Ptyas mucosus)
The following is a list of the birds I have seen inside the IIT Bombay campus.
Babbler, Yellow-eyed

Babbler, Jungle

Babbler, Tawny-bellied

Barbet, Coppersmith

Bee-eater, Blue-tailed

Bee-eater, Small Green

Bulbul, White-cheeked

Bulbul, Red-vented

Bulbul, Red-whiskered

Bulbul, White-browed

Cisticola, Zitting

Coot, Common

Cormorant, Little

Coucal, Greater

Crow, House

Crow, Large-billed

Cuckoo, Common Hawk

Cuckooshrike, Black-headed

Dove, Eurasian Collared

Dove, Spotted

Drongo, Black

Duck, Lesser Whistling

Duck, Spot-billed

Egret, Cattle

Egret, Intermediate

Egret, Little

Flycatcher, Asian Paradise

Godwit, Black-tailed

Grebe, Little

Harrier, Western Marsh

Heron, Black-crowned Night

Heron, Grey

Heron, Indian Pond

Heron, Purple

Hornbill, Indian Grey

Ibis, Black-headed

Ibis, Glossy

Iora, Common

Jacana, Bronze-winged

Jacana, Pheasant-tailed

Kingfisher, Common

Kingfisher, White-breasted

Kite, Black

Koel, Asian

Lapwing, Red-wattled

Munia, Scaly-breasted

Myna, Common

Oriole, Golden

Osprey

Owl, Barn

Owlet, Spotted

Parakeet, Rose-ringed

Pigeon, Rock

Prinia, Ashy

Prinia, Plain

Robin, Indian

Robin, Oriental Magpie

Sandpiper, Wood

Shelduck, Ruddy

Shikra

Shrike, Long-tailed

Snipe, Greater Painted

Sparrow, House

Starling, Asian Pied

Starling, Brahminy

Starling, Chestnut-tailed

Stilt, Black-winged

Sunbird, Purple

Sunbird, Purple-rumped

Swallow, Barn

Swamphen, Purple

Swift, Asian Palm

Swift, House

Tailorbird, Common

Tern, Black-bellied

Tern, Whiskered

Thrush, Orange-headed

Wagtail, White-browed

Warbler, Booted

Warbler, Greenish Leaf

Warbler, Syke's

Waterhen, White-breasted

Spotted Owlet

Intermediate Egret
Total - ~85
Checklists
Reptiles of IIT Bombay
Calotes, Garden (Calotes versicolor)

Calotes, Forest (Calotes rouxii)

Cobra, Spectacled (Naja naja)

Crocodile, Marsh (Crocodylus palustris)

Gecko, Brook's (Hemidactylus brookii)

Keelback, Checkered (Xenochrophis piscator)

Monitor, Bengal (Varanus bengalensis)

Snake, Rat (Ptyas mucosus)

Snake, Green Vine (Ahaetulla nasuta)

Skink, Brahminy (Mabuya carinata)

Viper, Russell's (Daboia russelii)
Total - 11
Mammals of IIT Bombay
Flying Fox, Indian (Pteropus giganteus)

Hare, Black-naped (Lepus nigricollis)

Langur, Gray (Semnopithecus entellus)

Macaque, Rhesus (Macaca mulatta)

Mongoose, Indian Grey (Herpestes edwardsii)

Mongoose, Ruddy (Herpestes smithii)

Pangolin, Indian (Manis crassicaudata)

Rat, Brown (Rattus norvegicus)

Rat, Lesser Bandicoot (Bandicota bengalensis)

Squirrel, Three-striped Palm (Funambulus palmaram)
Total - 10
The Birds of IIT Bombay
Avadavat, Red

Babbler, Yellow-eyed

Babbler, Jungle

Babbler, Tawny-bellied

Barbet, Brown-headed

Barbet, Coppersmith

Bee-eater, Blue-tailed

Bee-eater, Small Green

Bulbul, White-cheeked

Bulbul, Red-vented

Bulbul, Red-whiskered

Bulbul, White-browed

Cisticola, Zitting

Coot, Common

Cormorant, Little

Coucal, Greater

Cragmartin, Dusky

Crow, House

Crow, Large-billed

Cuckoo, Common Hawk

Cuckoo, Pied Crested

Cuckooshrike, Black-headed

Darter, Oriental

Dove, Emerald

Dove, Spotted

Dove, Eurasian Collared

Drongo, Ashy

Drongo, Black

Duck, Comb

Duck, Lesser Whistling

Duck, Spot-billed

Egret, Cattle

Egret, Intermediate

Egret, Little

Flowerpecker, Thick-billed

Flycatcher, Asian Paradise

Flycatcher, Black-naped Monarch

Flycatcher, Brown

Flycatcher, Red-throated

Flycatcher, Tickell's Blue

Flycatcher, White-browed Fantail

Godwit, Black-tailed

Grebe, Little

Harrier, Western Marsh

Heron, Black-crowned Night

Heron, Grey

Heron, Indian Pond

Heron, Purple

Hoopoe, Common

Hornbill, Indian Grey

Ibis, Black-headed

Ibis, Glossy

Iora, Common

Jacana, Bronze-winged

Jacana, Pheasant-tailed

Kestrel, Common

Kingfisher, Common

Kingfisher, Pied

Kingfisher, White-breasted

Kite, Black

Kite, Brahminy

Koel, Asian

Lapwing, Red-wattled

Moorhen, Common

Munia, Scaly-breasted

Myna, Common

Nightjar, Indian

Oriole, Golden

Osprey

Owl, Barn

Owl, Collared Scops

Owlet, Jungle

Owlet, Spotted

Parakeet, Alexandrine

Parakeet, Plum-headed

Parakeet, Rose-ringed

Peafowl, Indian

Pigeon, Rock

Pipit, Paddyfield

Pitta, Indian

Prinia, Ashy

Prinia, Plain

Robin, Indian

Robin, Oriental Magpie

Roller, Indian

Sandpiper, Common

Sandpiper, Wood

Shelduck, Ruddy

Shikra

Shrike, Grey

Shrike, Long-tailed

Snipe, Common

Snipe, Greater Painted

Sparrow, House

Starling, Asian Pied

Starling, Brahminy

Starling, Chestnut-tailed

Stilt, Black-winged

Stonechat, Common

Stork, Asian Open-billed

Sunbird, Purple-rumped

Sunbird, Purple

Swallow, Barn

Swallow, Wire-tailed

Swallow, Red-rumped

Swamphen, Purple

Swift, Asian Palm

Swift, House

Tailorbird, Common

Tern, Black-bellied

Tern, Little

Tern, Whiskered

Thrush, Orange-headed

Wagtail, Grey

Wagtail, White

Wagtail, White-browed

Wagtail, Citrine

Warbler, Ashy Wren

Warbler, Booted

Warbler, Syke's

Warbler, Greenish

Warbler, Blyth's Reed

Waterhen, White-breasted

Weaver, Baya

Woodpecker, Rufous

Woodpecker, Black-rumped Flameback
Total - ~130